Tips For Obtaining Medicare Insurance In AZ
People are more likely to experience health problems as they age. Unfortunately, this can drive up insurance costs. Thankfully, there's a simple solution to this problem. If you are able to obtain Medicare, you'll have access to affordable health coverage. These tips will help you obtain Medicare insurance in AZ.
Determine Your Open Enrollment Period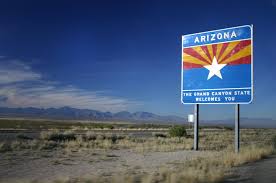 It's possible to enroll in Medicare after you turn 65. The open enrollment period for you will be based on the month of your birth. You have access to open enrollment during the three months before your birthday and the three months after your birthday. For example, if your 65th birthday is in June, you'll be able to enroll between March and September.
Enrolling in Medicare during this period can help you to avoid additional costs and fees. If you figure out your enrollment window ahead of time, it will be much easier for you to obtain the coverage that you're looking for.
Try To Deepen Your Understanding Of Medicare
If you don't know much about Medicare, now is the time for you to start learning more. You should look more closely at the different kinds of plans that are available. Take the time to determine which plan would be best for you.
You should also look at the level of coverage that Medicare provides. How much will your prescriptions cost you with Medicare? What is your hospital coverage like? How does it compare to your medical insurance? You should be able to answer these questions before enrolling in Medicare.
If you have questions, and you can't find the answers you need, don't be afraid to get help. It can be smart to get assistance when you're enrolling in Medicare in AZ.
Know What Your Needs Are
Not every individual needs the same things from their insurance company. If you're in reasonably good health, you may not need anything more than basic preventative care for now. If you have ongoing health issues and need to see a doctor on a regular basis, you'll want to make sure you have a substantial amount of coverage.
If you don't know what your needs are, you won't be able to make sure your needs are met. You should consider your needs when you are selecting a plan. You shouldn't pay for insurance that you don't need, but you should make sure you have an ample amount of coverage.
Take Advantage Of SHIP
When you're enrolling in Medicare, you should make sure you take advantage of Arizona's SHIP program. SHIP, which stands for State Health Insurance Program, is designed to help residents of Arizona obtain health care coverage. SHIP will be able to help you get Medicare.
If you're planning on obtaining Medicare insurance in AZ, you'll definitely want to use these tips. Enrolling in Medicare can be challenging, but it's definitely something that you can do. As long as you meet the requirements for Medicare, these tips should help you to get the coverage that you're looking for. If you have any questions related to this article or Medicare please do not hesitate to contact us at The Medigap Pro. We invite you to visit our website at www.medigappro.com or call us at 1-800-535-8016
Ted Guy-The Medigap Pro
[email protected]