Medicare Advantage or Medicare Supplement -The Choice?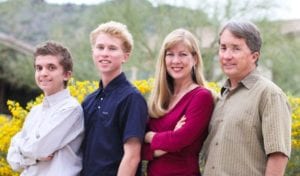 When one turns age 65 they are faced with opportunities and choices.  The opportunity is found in the fact that they now can lower their medical cost because they are entering the "Medicare opportunity".  The choices are found in the decisions that will be made concerning weather to elect a Medicare Advantage Plan or a Medicare Supplement Plan and a Prescription Drug Card (Medicare Part D).
I have a strong option, in that I believe that a Medicare beneficiary should go on Original Medicare and have a Medicare Supplement and a Medicare Part D Drug Plan. In my opinion, this approach will provide for the recipient the best protection against severe financial expense and the widest selection of providers. When one hits age 65 and is in very good health they need to understand that a possibility exists in the future where they may not be in the best health.  They may find themselves in situations where unforeseen medical expenses have been brought about simply because of living longer.  One can treat these medical situations with the least financial burden by electing Original Medicare, a Medicare Supplement and a Medicare Part D Drug Plan.
Many times, an individual may be attracted to a Medicare Advantage plan because the cost may be lower when compared to a Medicare Supplement plan.  It is important to understand that choosing a Medicare plan (Medicare Supplement or Medicare Advantage) should not be driven only by the monthly premium when you are healthy. Choosing a plan should be based on the benefits received when you need them and the selection of providers you will have access to.  You will find a Medicare Supplement will greatly decrease your medical cost and enchase your selection of medical providers.  A Medicare Advantage plan many times will require you to pay copayments, deductibles and coinsurance amounts and most times your network of medical providers will be limited.
To help sort through the process we recommend you work with an independent insurance agent that specializes in Medicare.  Such an agent will be able to guide you through the process of singing up for Medicare and help you select a Medicare Supplement hat will best meet your financial and medical needs. If you have any questions related to this article or Medicare please do  not hesitate to contact us at The Medigap Pro.  We invite you to visit our website at www.medigappro.com or call us at 1-800-535-8016
Ted Guy-The Medigap Pro
[email protected]