One life fact that all people need to understand is that accidents are inevitable and the state of one's health is unpredictable. While the majority of people in today's society are focused on "organic living" with the promotion of positive well-being, this does not exempt any person from potential medical problems.
Fortunately, by engaging in regular exercise and eating a healthy diet there is a reduced chance that you will suffer from physical health issues; however, it is always better to be safe than sorry. In this article, we will look at Medicare supplement insurance and the different pros and cons to using this type of insurance policy.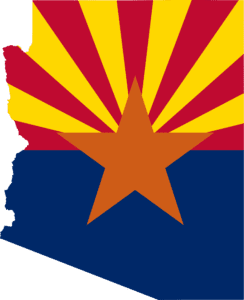 What Is Medicare Supplement Insurance?
Medicare supplement insurance plans, also known as Medigap insurance plans, are health policies sold by private insurance companies.  This plan is typically used to assist in covering part of a person's healthcare costs and benefits that may not be covered by the original Medicare plans.
What Are The Pros To Using Medicare Supplement Insurance?
• Standardized Coverage Across The US
One of the benefits to using Medicare supplement insurance in Arizona is that the plan is available in many different styles; however, they all tend to cover the same items as any other care plan regardless of the insurance company offering it. Furthermore, the insurance plan can be used in the majority of US states.
• Guaranteed Six Month Enrollment
All Medicare supplement insurance plans in Arizona present with a six-month enrollment guarantee. This means that the Policy Holder (that's you) cannot be rejected for medical coverage for at least six months during the supplement insurance plan's open enrollment period. Of course, this guarantee is only offered to individuals who are 65 years of age or older and are enrolled in the Part B plan.
• Additional Hospital Coverage
In the majority of US states, a standardized Medicare supplement insurance plan is able to provide an additional one year of hospitalization coverage after the original Medicare coverage is used.
• Guaranteed Renewable Insurance Coverage
As long as the person continues to make monthly repayments, it is not possible for the insurance company to drop them from the Medicare supplement plan.
• Additional Benefits Are Available
Certain Medicare supplement insurance plans may offer different additional benefits, such as foreign travel emergency care and coverage for excess charges.
What Are The Cons To Using Medicare Supplement Insurance?
• The Cost Of The Insurance Policy
Despite its various benefits, the Medicare supplement insurance plans can be highly costly and more expensive than other private Medicare insurance plans. This can be a financial burden for individuals who are working on a restricted budget.
• Rates Increase Annually
Regardless of the plan chosen, the rates paid will increase on an annual basis.
• No Coverage For Prescription Medication
The Medicare supplement insurance policies currently available do not offer coverage for prescription medication. In order to find coverage for prescription medication, it is necessary to investigate other types of privately-administered Medicare insurance plans.
In Need of Medicare Supplement Insurance in Arizona?
If you have any questions related to this article or Medicare please do not hesitate to contact us at The Medigap Pro.  We invite you to contact us online or call us at 1-800-535-8016 because our goal is to provide you with the best priced Medicare supplements–we promise!
Ted Guy- The Medigap Pro
[email protected]