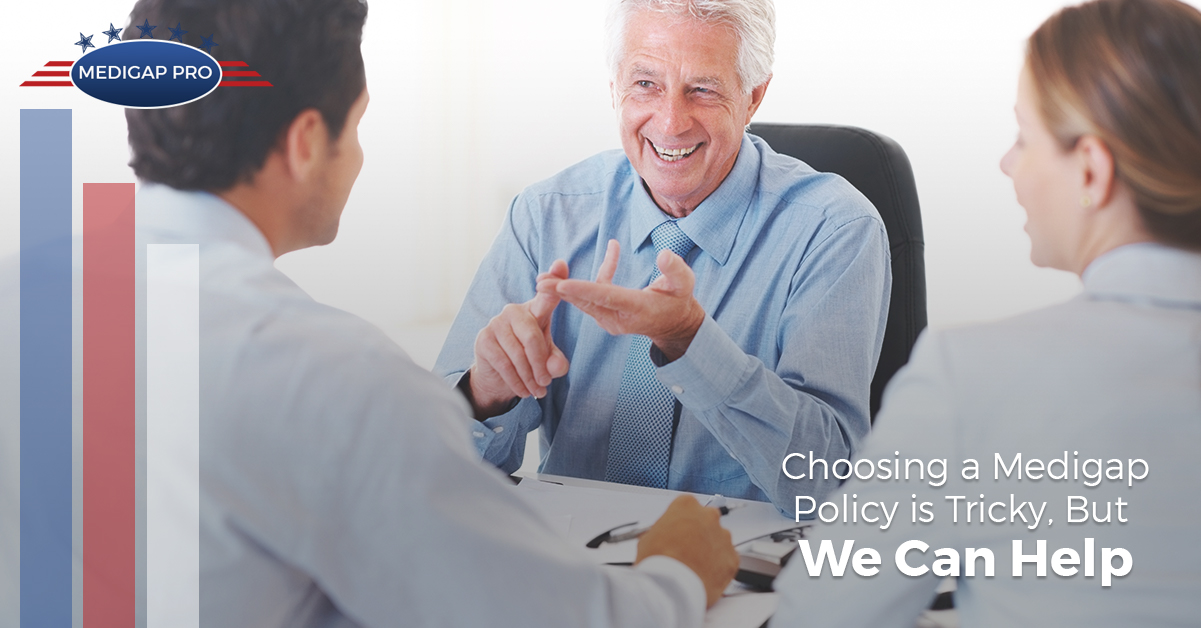 When you make the decision to compare Medicare supplement plans, the whole situation can sometimes feel a little bit overwhelming. Don't worry, because you're not the only person who feels this way! The good news is that you have come across The Medigap Pro. With over 25 years of experience, Ted knows the ins and outs of Medigap insurance plans.
Who is Ted, you ask? To put it simply, Ted is The Medigap Pro. As a matter of fact, his promise is to make it easy to find affordable Medicare supplements. If you are faced with the decision of choosing Medigap policies, then today's blog is for you. Keep reading to learn more!
We're Here to Help Simplify The Whole Process
One question that Ted always asks is "knowing what I know based on the experience and knowledge I have about Medigap supplement plans, what would I do if I were in your situation?" In other words, you don't have to feel like you're going at it alone when you have The Medigap Pro on your side. Instead, you'll have the help of someone who knows the ins and outs of Medicare and can help you to make the decision that is best for you.
Trying to decide between Original Medicare and Medicare Advantage? Wondering how to sign up? Curious about what your costs will be? Need to know when you can enroll? It's only natural to have questions about the entire process, but fortunately for you, you can rest assured that you'll always have a helping hand that is seeking to simplify the situation so that you are always in the loop.
Do You Require Prescription Drugs?
You may be considering your options when it comes to prescription drug coverage and that's where Medicare Part D comes into play. The insured will choose the best plan for them, then Medicare Part D will help to pay for either brand-name or generic drugs at local pharmacies. The cost, of course, will depend on the plan that you choose.
Additional options include discount drug cards and working with Canadian pharmacies to help lower the cost of the drugs that you need. If you have a question about your options and are unsure of what to do, don't hesitate to contact us to get the help you need!
Get the Help You Need. Every Step of the Way.
As we mentioned above, we know that choosing a Medigap policy can be a tricky thing. The great news is that there's nothing we would love more than to provide you with the help you need to make the best possible decision for yourself. It really is as simple as that.
Regardless of your needs, you can always count on The Medigap Pro to help you gain the understanding you need to move forward. You truly can get the best priced Medicare supplements–we promise!
Learn more about choosing a Medigap policy here and don't hesitate to contact The Medigap Pro today to get the help you need. We look forward to hearing from you!