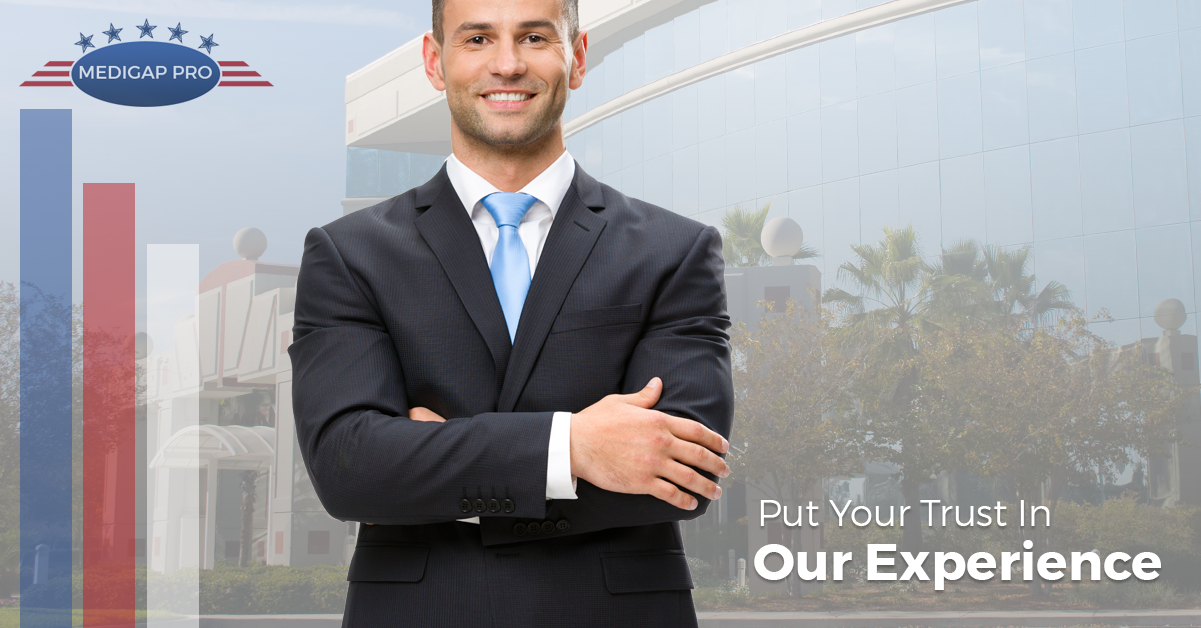 When you start to compare Medicare supplement plans, your experience can sometimes feel overwhelming. If that has been your experience, the good news is that you are not alone! At The Medigap Pro, we have over 25 years of experience in the health insurance business. We're here to demystify the whole process and help to simplify what it takes to understand choosing a Medigap policy.
From the get go, our one purpose has been to assist seniors with excellent service and expertise in comparing Medicare supplement plans and related products. At the end of the day, The Medigap Pro exists to help you make decisions that work best for you–and save you money in the process.
"The Best Priced Medicare Supplements–We Promise!"
Finding the best Medicare supplement cost can seem tricky, but when you choose to work with us, you can rest assured that you're getting the best prices–period. One of the ways we do this is by putting ourselves in your shoes and asking the question, "If we were making this decision for ourselves, given all of the facts and pieces to consider, what would we choose to do?" It's as simple as that.
Of course when asking that question, we also bring over two decades of experience to the table. First and foremost, our goal is to provide you with a solution that helps to answer all of cour questions about about Medicare supplement rates, Medigap insurance plans, and ultimately choosing a Medigap policy that is the best for you.

Have a Question?
Wondering if the AARP supplement is a wise decision? Curious about the difference between Original Medicare and Medicare Advantage? Need to know which one would work best for you? Searching for information about how to sign up for Medicare, how much you have to pay, and when you can enroll?
At The Medigap Pro, our goal is to answer each and every question you have. If you've been wondering about one of the questions we mentioned above, don't hesitate to check out our list of frequently asked questions to get the answers you're looking for. Be sure to scroll to the bottom of the page as well for a video on ten key things that you should know about Medicare! You can think of that video as Medicare 101.
If you're a user of social media, you can also follow along with us over on our Facebook page. Be sure to give us a like while you're over there so you can stay up to date with what we've been up to.
Contact The Medigap Pro Today
Regardless of the situation you find yourself in, if you need help comparing Medicare supplement plans and finding the right solution for your situation, you can rest assured that we're here to help. We'd love nothing more than to make your life a bit easier and save you money in the process. Contact The Medigap Pro today to get the process started. We look forward to hearing from you!