Turning Age 65 – 3 Options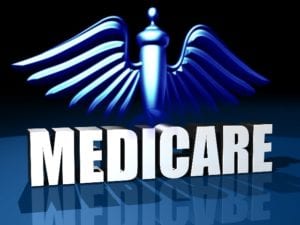 When you turn age 65 you have a decision to make which will impact your financial well-being perhaps for the rest of your life.  This decision deals with how you will address your future medical cost with Medicare.  You basically have two options.
Option 1 Enroll in Medicare Parts A & B + Part D
Part A covers hospitalization.  In most cases, there is no cost for Part A.  However, you do have benefit cost associated with Part A.
Days 1-60 =$1316 annual deductible
Days 61-90 =$329 coinsurance per each day of benefit period
Days 91+ = $658 coinsurance per each "lifetime reserve day" after day 90 days
Part B Covers medical expenses such as lab test, surgeries, and doctor visits and medical supplies.
Yearly deductible $183
Coinsurance is required after the deductible is paid.  After the deductible Original
Medicare becomes an 80/20 plan.  Medicare covers 80% of the cost leaving you
With the 20%
Option 2 Enroll in Original Medicare Part A & Part B plus enroll in a Medicare Supplement + a stand-alone Prescription Drug Plan. 
Your price for coverage will vary but you will have minimal out of pocket cost.
Option 3 Enroll in a Medicare Advantage Plan
Medicare Advantage Plans, sometimes called "Part C" are offered by private companies approved by Medicare.  They will cover all that Original Medicare covers plus some plans may have vision, dental and a Creditable Drug Plan.
Option 1 will provide you with your deserved Medicare benefits.  You will have out of pocket cost that may be significant.  You will pay a monthly Part B premium in most cases of $134.
Option 2 will provide all the benefits of Option 1 with the addition of paying for all or the great majority of your out of pocket cost.  You will pay a monthly Part B premium plus the cost of your Medicare Supplement and Prescription drug plan.  The usual monthly cost for part B, Medicare Supplement and Prescription Drug plan will be about $300. This option is attractive because you can access any provider accepting Medicare pricing throughout the USA.
Option 3 will provide all the benefits of Option 1.  You will incur the monthly Part B cost plus he monthly premium for a Medicare Advantage plan as well as your Part D monthly premium.  This option (Medicare Advantage) may have network limitations you need to be aware of.
The decision making process is one of weighing the cost, benefit and needs.  It is highly recommended you employ the services of an independent insurance broker specializing in Medicare.  Such a broker represents you and can obtain the best pricing available. To have a better understanding of the opportunities and choices you have in regards to Medicare please contact us at www.medigappro.com or you may call s at 1-800-535-8016
Ted Guy (The Medicap Pro)