The One Paragraph for Medigap Policies You Need to Read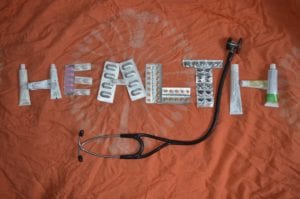 If you were to ask me what is one of the most important paragraphs, if not the most important paragraph in The Medicare & You Guidebook I would have to say it is found on page 81 of the Medicare & You 2017 guidebook. It is important because it protects and reassures the purchaser of Medicare supplements.
"Every Medigap policy must follow federal and state laws designed to protect you, and they must be clearly identified as "Medicare Supplement Insurance." Insurance companies can sell you only a standardized policy identified in most states by letters A through D, F through G, and K through N. All policies offer the same basic benefits, but some offer additional benefits so you can choose which one meets your needs.
In talking to clients, I sometimes find a belief that one must insure with a company because said comedy will provide "better benefits" Or they might believe name recognition makes a difference in the company's ability to perform. I explain that these two beliefs are not as relevant as the protection provided one by Medicare's requirement that all Medigap policies must be standardized. The benefits provided by Supplement F with company B when compared to Supplement F of Company C are the same. When one understands that the selection of your supplement simply comes down to the questions of where can I obtain the best priced supplement one can be assured of the best pricing possible.
One key component in purchasing a Medigap policy is to make sure you use an independent broker, but it must be an independent broker that uses a state of the art Medigap quote engine. Independent brokers do not represent the interest of the insurance carrier. They represent your interest. They are charged with searching the insurance market to find the "best priced supplement" available. If the broker has access to the cost from only a few insurance carriers, you should not use this broker. At the Medigap Pro we use a quote engine that we consider state of the art. Our quote engine typically will quote up thirty or more insurance carriers in your zip code. Because of the design of our quote engine we are able to provide those quotes almost instantaneously.
So, remember, you are protected by Medicare in that all Medigap policies must be the same. Secondly if you want to make sure you are obtaining the best pricing possible please be sure to use an independent insurance agent.
To have a better understanding of the opportunities and choices you have in regards to Medicare we strongly recommend you contact us. For further information please visit www.medigappro.com. You may also reach us at 1-800-535-8016