Original Medicare Covers What?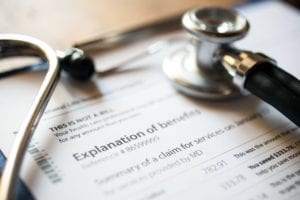 Medicare covers medical services and supplies considered medically necessary to treat a disease or condition.   Listed below is an overview of what Original Medicare (Part A and Part B) coves.
What is Medicare Part A
Hospital Care
Your cost
$1, 288 deductible for each benefit period
Days 1-60: 0% coinsurance for each benefit period
Days 61-90: $322 coinsurance per day of each benefit period
 Days 81 and beyond: $644 coinsurance per each "lifetime reserve day" after day 90 for each
Benefit period
Beyond lifetime reserve days: all cost
Skilled Nursing Facility
Your cost
Days 1-20: $0 for each benefit period
Days 21-100: $161 coinsurance per day for each b benefit period
Days 101 and beyond all cost
Nursing Home Care
Your cost
Part A may cover care given in a certified skilled nursing facility (SNF) if it's medically necessary for you to have skilled nursing care.  However, most nursing home care is custodial care, like help with bathing or dressing. Medicare doesn't cover custodial care if that's the only care you need.
Hospice Care
Your cost
$0 for hospice care
You may need to pay 5% of the Medicare-approved amount for inpatient respite care
What is Medicare Part B
Part B covers 2 types of services- medically necessary services and preventive services
Your cost
You must first pay the Part B annual deductible which is $166  in 2016
For doctor's visits you generally pay 20% pf the Medicare-approved amount for care you receive.
As you can see you will incur out of pocket cost even though you are covered by Original Medicare Part A and Part B. It is highly recommend you obtain a Medicare Supplement policy to offset these cost. The two most popular Medicare Supplement Policies are Supplement F and Supplement G.  Supplement F will pay 100% of Medicare approved charges not paid my Part A or Part B.  Supplement G will do the same with the exception of you having to pay the Medicare Part B annual deductible of $166.
For further information regarding Medicare please visit www.medigappro.com or contact us at 1-800-835-8016 or [email protected]