The Four Steps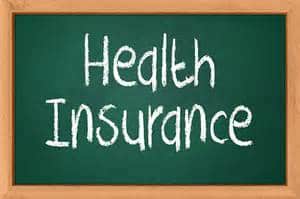 When one approaches  age 65 they are bombarded with email, mail and telephone calls regarding Medicare. We suggest to our clients they follow the four steps below to keep them on track as they explore Medicare options.  We have found this simple 4 step process helps to eliminate some of the confusion and retain one's sanity.
Step 1 Enroll in Medicare
Go to www.medicare.gov to sign up for Medcare Part A and Part B.  There is no cost to Part A but there is a cost for Part B and Part D. The period to sign up for Medicare begins 3 months before the month you turn age 65, includes the month you turn 65 and ends 3 months after the month you turn 65.
Step 2 Determine which is best for your Medicare Supplement or Medicare Advantage.
Most people elect to supplement their Medicare coverage with a Medicare Supplement Policy or Medicare advantage. As most seniors are on a fixed income and do not like unforeseen cost it is usually preferred to have a Medicare Supplement policy as this policy will provide the best coverage, with a fixed expense when compared to a Medicare Advantage Plan.
Step 3 Learn about and enroll in Medicare Part D
Medicare Part D is Medicare prescription drug coverage.  You have the right to elect a prescription drug vendor (carrier).  Go to www.medicare.gov to learn about prescription drug coverage and how to select a vendor.
Step 4 Learn which Social Security election is best for your situation prior to reaching Social Security retirement age.
Over the years we have seen many seniors elect the wrong Social Security election option.  This has caused them to not take full advantage of the financial opportunities they have earned.  Make it a point to attend a seminar or meet with an expert that can help you process when and how to take your benefit.
For further information regarding Medicare please visit www.medigappro.com or contact us at 1-800-835-8016 or [email protected].