5 Steps to Medicare Bliss
(Navigating the World of Medicare)
By The Medigap Pro, Ted Guy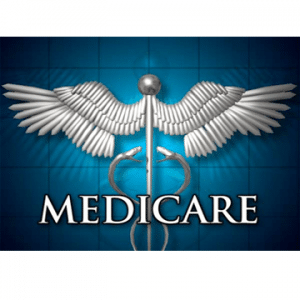 In meeting with people that are approaching the magic age of 65 I tell them two things. First I congratulate them. "You made it, your turning the magic age of 65-congratulations!" The second thing I tell them is it is common to feel "dazed and confused" regarding the choices they need to make regarding Medicare.
The purpose of this paper is clearly clarify and define what Medicare is, your choices and responsibilities. After reading you will be able to quickly and efficiently navigate the road called "Medicare" and begin the pursuit of Medicare Bliss.
Step 1- Clearly understand what Medicare is.
Original Medicare consist of Part A and Part B. These are provided to you by the federal government. If you receive correspondence from Social Security please read the correspondence as it might contain specific information for you.
Part A
This is your hospital coverage. Basically, your room and board for staying in the hospital as well as skilled nursing care facilities. Most people do not pay a premium for Part A.
Part B
This is your Outpatient Coverage. This coverage includes doctor visits, equipment, lab work, surgeries, durable medical equipment, etc. You will pay a premium each month for Part B. The standard Part B monthly premium for is $134.80 (or higher depending on your income).
Part D
This is your coverage for prescription drugs. You elect plans from a private prescription vendor.
You become eligible for Medicare on the first day of the month in which you turn 65 or earlier if you have qualified for Medicare due to disability. If you do not enroll in Medicare at the required time you may face penalties.
Step 2 – Understand the cost of Medicare.
Medicare Part A does not cost most people anything as long as you or a spouse have worked at least 10 years in the United States. The cost of Medicare Part B depends on your income. If you make up to $85,000 per year as an individual ($170,000 if you file a joint tax return) your monthly cost is $134.80. However people in higher income brackets could pay more. For clarification of what you might pay you can go to www.medicare.gov. Click "Your Medicare Cost" at the top of the page.
Medicare Part D has varying premiums. The national average Part D insurance premium is currently $34/month. These plans come with different drug formularies so you need to choose one that offers your medications at decent prices. The Medicare website has a plan finder tool that will assist you determining the best plan for you. The Medigap Pro has created a tutorial for navigating and obtaining a Part D plan. Please let us know if you would like us to send this to you.
Step 3 – Know the Dates
When you first become eligible for Medicare, you have a 7 month initial Enrollment Period to sign up for Part A and/or Part B. If you are eligible for Medicare when you turn 65, you can sign up during the 7-month period that begins 3 months before you turn age 65, includes the month you turn 65, and ends 3 months after you turn age 65.
You can sign up for the free Part A (if you are eligible) any time during or after your initial enrollment period starts. Your coverage start date will depend on when you sign up. If you need to participate in Part A and/or Part B you can only sign up during a valid enrollment period. If you do not sign up during your Initial Enrollment Period you may sign up at later enrollment opportunities but you may pay a higher premium.
Step 4 – Understand what Medicare pays
Medicare covers most of your healthcare cost, however just as in "traditional" health plans you will be responsible for deductibles, coinsurance and copays. You may go to www.medicare.gov and click at the top of the page "What Medicare Covers" for a more detailed explanation of what Medicare pays. For a better understanding of your deductibles…… click "Your Medicare Cost"
A quick snapshot of your financial obligations when using Medicare shows you have a Part A deductible in 2016 for each benefit period of $1288. After you have been in the hospital 61 days you must pay coinsurance amounts for each day of each benefit period and beyond. You have a Part B annual deductible of $183 After your deductible is met you typically pay 20% of the Medicare-approved amount for most doctor services.
Step 5 – Understand your Supplemental Coverage Options
Once you have enrolled in Medicare Part A and Part B you need to decide if you would like to supplement what Medicare pays. This is an important consideration. You may have been receiving in your mailbox quite a bit of information regarding supplemental insurance. Your supplemental options fall into two categories – Medigap plans and Medicare Advantage plans.
Madigap Plans
These plans will pay the Medicare approved charges not completely paid by Medicare such as your deductibles, coinsurance and copayments. These plans allow for you to have great freedom of choice when selecting a physician or hospital. You can see any physician or healthcare provider that participates in Medicare. Many individuals like the concept of operating with a fixed cost when it comes to Medicare expenses. If you choose the right supplement (F or G) you could basically have a situation where 100% of your Medicare approved charges are paid.
Medicare Advantage Plans
These plans pay instead of Medicare. These plans are optional and are called Part C of Medicare. These are private insurance plans requiring you to use a local network of providers usually an HMO or PPO. Medicare Advantage plans may have lower premiums than Medigap plans, but that is because you agree to share in the cost by paying copayments, deductibles and coinsurance for services as you obtain them. Remember, with a Madigap plan you often will have no copays, depending on the plan you choose.
In summary, please remember that your Medicare benefits do not simply happen for you when you turn age 65. You must apply for your Medicare benefits just as you must apply for the appropriate supplemental coverage. Failure to apply at the appropriate time may trigger financial penalties and hinder your ability to get the coverage you desire. Please do not hesitate to contact us if you need assistance in understanding and applying for Medicare. We have been assisting individuals for many years with their health insurance needs and consider it a privilege to assist you in navigating the world of Medicare.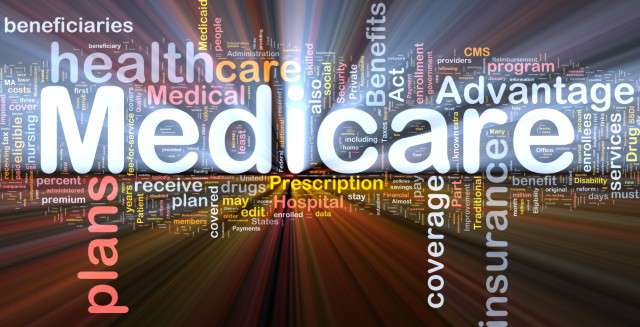 Summary Action Step

Please follow the below three steps to assist you in making sure you have all the decision and action points covered in regard to Medicare.
Step 1 Enroll in Original Medicare prior to the first day of your birthday month of turning age 65. The easiest way to enroll is to go to www.medicare.gov
Step 2 Enroll in Medicare Part D prior to the first day of your birthday month of turning age 65. Again, go to www.medicare.gov
Step 3 Work with an independent insurance broker to identify the Medicare Supplement that will best meet your needs. Always ask questions. The Medigap Pro will assist you in all aspects of Medicare, from enrolling in Medicare, to selecting a Medicare Supplement to enrolling in A Part D Prescription Plan.
We encourage you to seek advice and direction from an independent Medicare advisor. Ted Guy of The Medigap Pro is an independent insurance broker specializing in Medicare Supplements and advising our clients on how in navigating Medicare. You can react Ted at 800-535-8016, [email protected] or go to our website at www.medigappro.com