Did you know that when you turn 65 you can customize your Medicare plan to meet your needs? To do this you need to have a thorough and clear understanding of your responsibilities and your choices and we know just how difficult choosing a Medigap policy can be. While you do become eligible for Original Medicare when you turn age 65 you also need to make choices. To become eligible for Medicare you must be a US citizen or legal resident who has lived in the US for at least five consecutive years.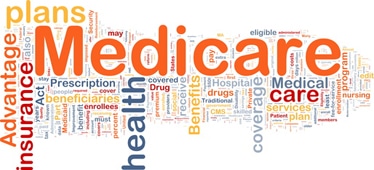 Original Medicare
Original Medicare includes Part A and Part B. For most people, there is no cost for Part A. For Part B, most people will pay a monthly cost of $134. You may pay a higher premium based on your income. Original Medicare covers hospital care, doctor visits and other outpatient care. Original Medicare does not include prescription drug coverage but you may purchase a stand-alone prescription drug plan. Original Medicare can also be coupled with Medicare supplement insurance (Medigap), which can cover most of the cost not covered by Parts A and B.
Medicare Advantage (Part C)
Medicare Advantage is offered by private insurance companies. The plans combine hospital costs, doctor and outpatient care all in one plan. These plans can also include prescription drug coverage, or a stand-alone prescription drug plan can be added. You also can include additional benefits such as hearing, vision and dental coverage. You cannot combine a Medicare advantage plan with a Medicare supplement insurance plan.
To customize a Medicare plan which best meets your needs you need to decide between Original Medicare with a Medicare supplement and Medicare Advantage. In meeting with our clients, I let them know that while a Medicare Supplement may charge you a monthly premium, in most cases you will have much better coverage when compared to the plan you last had prior to going on Medicare. You also will have a vast selection of providers as 95% of the physicians in the US accept Medicare. You also will be in a position where you have fixed medical cost have you have greatly eliminated your financial exposure.
Many Medicare Advantage plans will have a very low monthly cost. However, it is important to know and understand the copayments you will be charged for medical care. A rule of thumb is the lower the monthly cost the higher the copayments. I recently reviewed a Medicare Advantage plan that had 0 copayments for seeing a doctor and daily copayments for hospitalization. However, the monthly cost of this plan was $192. When I compared this to the monthly cost of Supplement G ($115) the value was evident.
The bottom line is make sure you understand how Original Medicare and Medicare Advantage plans work. Review your needs and make a value decision that best fits your needs. Of course, the team at The Medigap Pro is here to help as well!
Have Questions About Medicare Supplement Plans in Arizona?
At the end of the day, choosing a Medigap policy can be a tricky thing, but the good news is that we'd love to help! Our goal is to make the process easy and understandable for you–and to get you the best priced Medicare supplements. We promise!
For further information on Original Medicare and Medicare advantage please contact us today or call us at 1- 800-535-8016