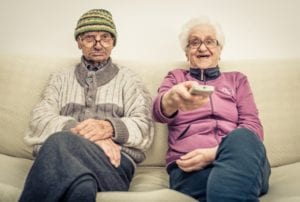 A Medicare Supplement plan is private insurance that helps pay for the out-of-pocket expenses covered but not paid by Medicare. An expense may be covered but it also may be subject to deductibles and coinsurance amounts you are obligated to pay. Depending on which Medicare Supplement you choose these deductibles and coinsurance amounts will be paid by the Supplement…
For the consumers protection all Medigap plans (Medicare Supplements) are standardized. They are denoted by the letters A through N. Because these plans are offered by private insurance companies, the cost and availability of each lettered plan may differ, but not the benefits. All companies that offer, say Plan F, must offer the same standardized benefits for Plan F.
The Supplement with the "richest" benefits is Plan F. If you were to review a chart stating what Medicare Supplement Plans pay you would discover that basically Supplement F pays whatever Medicare allowed charges are not paid by Medicare.  The chart would also show that Plan N covers as much as Plan F covers except for the below.
The Medicare Part B Deductible
Medicare Part B excess charges
Doctor Visit and Emergency Room Copays
Conclusions
Both Plan F and Plan N are popular, comprehensive plans.
The monthly premium savings for Plan N may be as much as 40% over Plan F.
Plan F will cover your Medicare Part B deductible, Medicare Part B excess charges, doctor visit and emergency room copays. To determine which plan is best for you need to review your potential medical cost in comparison to the cost of the supplement and make a value decision.
Speak with a Medicare Pro Today
We know just how difficult choosing a Medigap policy can be, but at The Medigap Pro, our mission is to get you the absolute best priced Medicare supplements–we promise! Whether your question is about Medicare supplement insurance in Arizona or Medigap coverage in general, we'd be glad to lend a helping hand.
For further information regarding Medicare cost, and your options please contact us today. You may also reach us at 1-800-535-8016 and [email protected].